Operation: Gratitude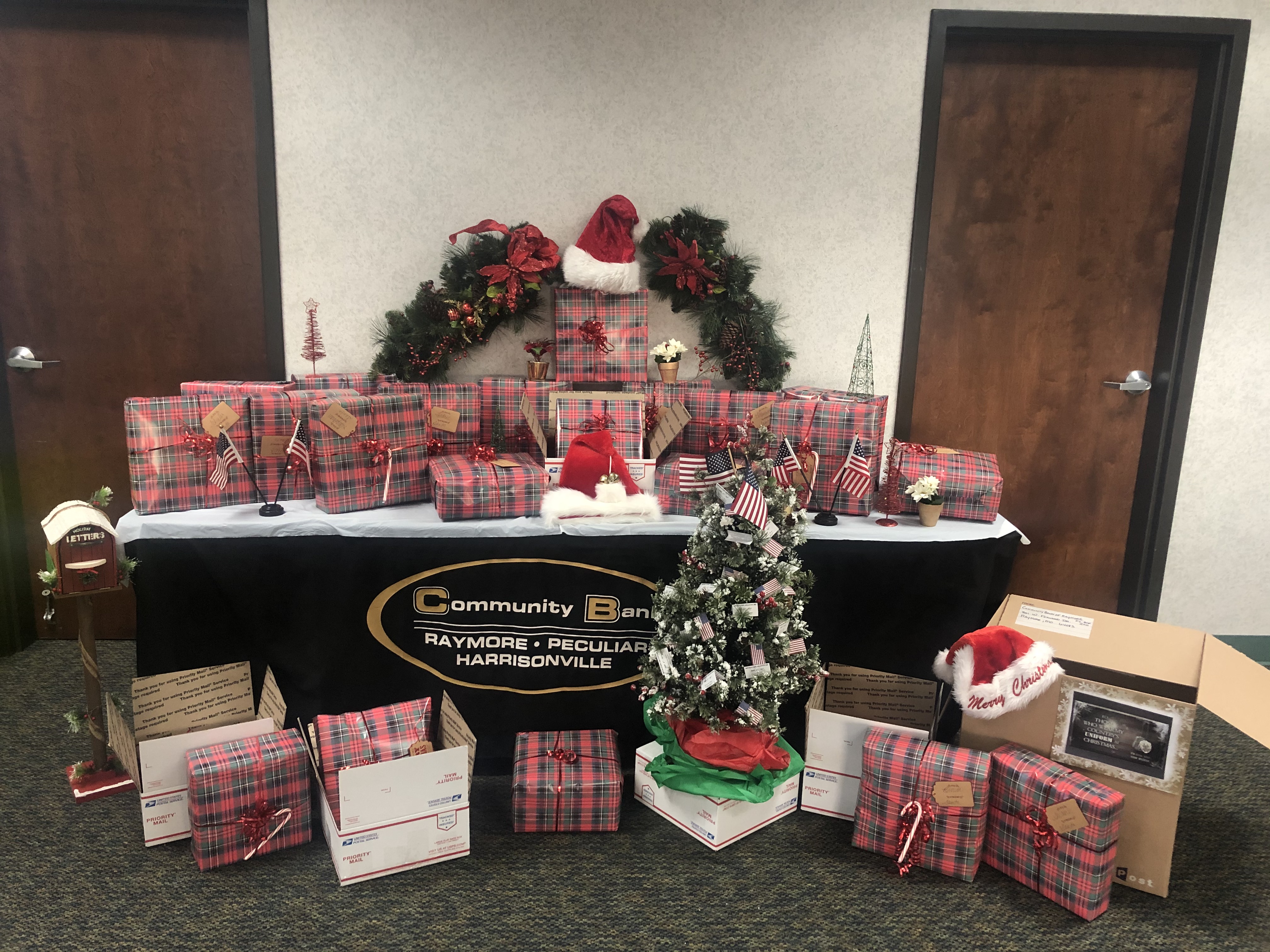 Our 4th Annual Operation: Gratitude is Underway! We invite you to help us say "THANK YOU!" to our U.S. Armed Forces for their service by donating items for Christmas care packages! Items now being collected through November 15th! Bank staff will decorate and fill boxes to send to military members overseas and stateside. Messages of gratitude from the community will also be included. If you would like to include a card or letter, please send to us at P.O. Box 200, Raymore, Mo 64083. Donations can be dropped off at any branch during business hours. A list of suggested items is listed below.
Operation: Gratitude Suggested Item List
*Monetary donations received are not tax deductible and will be used to purchase items for packages and/or help cover shipping costs.
If you or a loved one is currently serving or has served our country, we THANK YOU from the bottom of our hearts.
-The Entire Community Bank Family