Emerald Club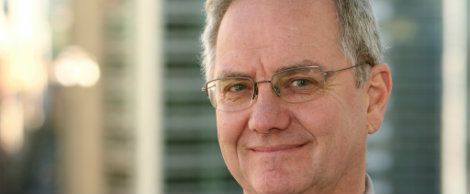 Summary

Community Bank celebrates the good life with anyone at least 65 years young with our Emerald Club banking. But more than a banking opportunity, the Emerald Club is a community-minded travel club with trips to places throughout the area, country and abroad. Stop by any Community Bank location to establish your Emerald Club account today!

For Individuals 65 years of age or greater and with combined deposits of $5,000 (accounts opened online may not qualify for Emerald Club benefits)

Free personalized Emerald Club style checks (1 box at a time)

Free 3x5 Safe Deposit Box (when available) or $15 off a larger box

Monthly meetings including speakers on various topics of interest

Various social events throughout the year

Numerous travel opportunities (locally, within the state, nationally and internationally)

Free Trust and investment services consultations

Fax services available at no charge

The Raymore Emerald Club Forum Meetings are the 2nd Wednesday of each month @ 10:00 a.m at the Raymore location.

FOR MORE INFORMATION CONTACT:BARBARA LONG (816-265-6926) or email: blong@cbronline.net.*




2016 Trips




April 14 - Spring Mystery Tour

You will see 5 things on our mystery tour. Each is a unique hidden treasure in KC. You'll want to bring the family back for more. Lunch is included in the price. $75 / due March 15, 2016.




May 7 - Boonville, MO

Visit the world headquarters of the Budweiser Clydesdales at Warm Springs Ranch Lunch will be served at Settler's Inn. Old-time atmosphere restored cabin. A display of cars from 1904 – 1920 and a stop at Russell Stover for candy and ice cream completes a full day of fun. Since this is on a Saturday, you may consider making this a family outing. Let us take care of the details & the driving so you can enjoy the trip. $79 due by April 5, 2016




June 5 - KC Symphony

Enjoy a Sunday afternoon at beautiful Kauffman Center / Helzberg's Hall as you listen to the "Spring Fling" – Ravel & Dvořák. The matinee & bus travel is $60. Please make you reservations early since there are only 40 tickets available (before May 5th please).




July 13 - Sedalia, MO

Katy Depot, ivory Grille/Hotel Bothwell, Pettis County Court House & Daum Museum. All of these places together will give you a variety of the history the area & guided tours to enhance your experience. $75 includes lunch & bus travel. Due by June 8, 2016.




August (date to be determined) - Fall Mystery Tour

Something new & exciting awaits you on this trip (across the state line). You won't want to miss this one! Lots of fun. Don't you just love surprises? All-inclusive cost to be determined. We'll have to let you know the exact date & amount in the Spring (2nd quarter) CBR Newsletter or check our website (CBRonline.net) for updates. You may also call Velda Kelley at 816-898-9873 if interested in signing up.




September 8 - St. Joseph, MO

Albrecht-Kemper Museum Art Program Tour, Lunch at The Cabbage Roll (delicious German restaurant – authentic German cooking), Remington Nature Center, The Walter Cronkite Memorial, Stetson Hat Factory/Store & then a stop at Rocky Mountain Chocolates. Everything included in one price of $80 (including your bus travel) due August 1, 2016.




September 27 - Eureka Springs, Arkansas (overnight trip)

Our first stop will the Thorncrown Chapel in Eureka Springs & then freshening up at the hotel. Let's eat lunch & let the tours begin! The exciting New Holy Land Tour, tours of the Sacred Arts Center & Bible Museum. Last but definitely not least, The Christ of the Ozarks Statue. It's time for dinner & performance of the Great Passion Play. Day two includes a leisurely breakfast and an open-air tram thru Eureka Springs with a guide, stopping at the Crescent Hotel & one of the springs that made Eureka famous. All-inclusive cost per person TO-BE-DETERMINED. We'll have to let you know the exact amount in our Spring (2nd quarter) newsletter at CBR or check our website for updates (CBRonline.net). You may also call Velda Kelley at 816-898-9873 if interested in signing up.




October 19 - Carthage, MO

Pictorial Fall settings all around! We'll start out with a Victorian Homes Tour & dine at the Phelps House. We can't go to Carthage without a tour of The Precious Moments Chapel & Gardens. A guided tour of Downtown Carthage History will have you talking about this great little town for weeks. You'll visit the Jasper County Courthouse, Carthage City Hall & the Civil War Museum. All-inclusive cost to be determined. We'll have to let you know the exact amount in our Spring (2nd quarter) newsletter at CBR or check our website for updates (CBRonline.net). You may also call Velda Kelley at 816-898-9873 if interested in signing up.




November 15-16-17 - Diamond Tour to Branson, MO

3 days & 2 nights. Motorcoach transportation, 2 nights lodging, 4 meals & admission to fabulous shows including: Brett Family Show, Dublin's Irish Tenors with special guests The Celtic Ladies, 70's Musical Celebration and the Million Dollar Quartet Show. We're not done yet; also included is a three-course meal onboard the famous Showboat Branson Belle, where you'll be treated to a spectacular show as you cruise on the pristine waters of Table Rock Lake. Of course we've allowed time for shopping those great Branson shops too. All-inclusive for only $269 due by October 5, 2016.




December 7 - Strawberry Hill Museum & Cultural Center

Staying home for Christmas? Great! Then join us for this fabulous trip to 720 N. 4th Street in Kansas City, KS (one of the most identifiable landmarks in the metropolitan area). The former St. John Children's Home is the center of this living ethnic community created from immigrants of Eastern Europe. Strawberry Hill is primarily a Croatian community, yet it represents the cultural diversity of all the people who have come to, grown up in, and raised families here. After touring the magnificence & beauty of Strawberry Hill, we'll tour the Plaza lights for more. Seeing the lights in the comfort of a motor-coach is the perfect way enjoy their splendor. This is a great adventure for the whole family. Travel arrangements, admission & dinner are all included in the price of $80 due by November 1, 2016.




NOTE: Make checks out for trips to: Velda Kelley & mail to 26005 E. State Route 2, Harrisonville, MO 64701. Payment should be paid by deadline dates listed.

Velda's Tours is not liable to any tour member or company for any delays / cancellations / any injury or illness / loss of any kind / or any extra expenses.





Rate Watcher CD Account is designed for those who carry a high balance and desire rate flexibility. Terms are 15 to 27 months. Find out more today!