Home Equity Line of Credit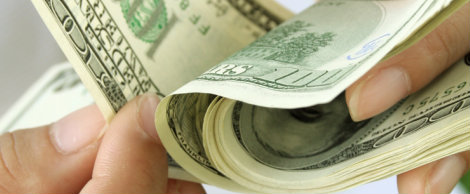 Summary

Do you need to cover major home repairs, a medical emergency or your child's college education? Community Bank's Home Equity Line of Credit ends the inconvenience of applying each time you need to borrow money. You pay nothing until you write a check as you borrow off the equity of your home and funds are available immediately - when you need them most.




Plus, interest rates are based on 1/2% below the daily Prime Rate* reported in the Wall Street Journal Index with a floor of 4.00% APR. The Bank recognizes an obligation to lend money primarily to our client depositors. The Bank's primary market is Cass County, Missouri and includes the census tracts defined in the Bank Community Reinvestment Act (CRA) Statement. Any loan request outside our market area will be given careful consideration.




* The Annual Percentage Rate (APR) may change daily, but will not exceed 18%. Maximum combined LTV is up to 80% (including prior mortgages or liens). Insurance must be carried on the property securing this loan.




TO APPLY:

Please come in to apply today. If you have questions please feel free to contact one of our qualified loan officers by phone at 816-322-2100 or e-mail us at pbr@cbronline.net.*




Benefits

No closing costs
No pre-payment penalty
Remodel or upgrade your home
Cover medical expenses, unexpected bills or taxes
Payoff higher interest rate loans
Finance or refinance your vehicle
College tuition
Bill consolidation
Vacation
Easy access to funds, simply write a check
Line of credit is reusable
Interest may be tax deductible - please consult with your tax advisor

Repayment

A. During draw period (first 120 months of 240 month schedule) - monthly interest only payments

B. During repayment period (last 120 months of 240 month schedule)- monthly payments equal to 0.8% of the outstanding balance plus interest with a minimum payment of $100

Rates & Terms

The Home Equity Line of Credit interest rate is based on the printed Daily Prime Rate located in the Rate Index of the Wall Street Journal* minus 1/2% with a floor rate of 4.00%. Disclosures available here. Apply today by calling us at (816) 322-2100 and ask for a Home Equity Loan Officer.
Plan for your future by investing today. These personal plans provide income tax advantages for retirement savings. Enjoy competitive rates that are FDIC insured for up to $250,000.

Rewards Checking is an innovative free account that pays! With high interest, this is a true investment, making more money than a savings account.