My Ultimate Free Tunes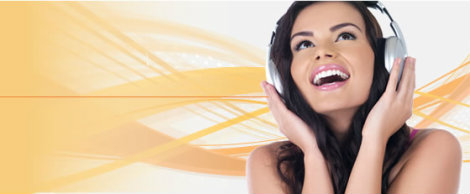 Summary

If you enjoy music and you use a debit card....you need...Ultimate Free Tunes Checking! It's a FREE checking account that offers you downloads each monthly qualification cycle. With My Ultimate Free Tunes checking you receive $9.90 iTunes® or Amazon.com® downloads* for every cycle you qualify plus a $9.90 sign-up bonus just for opening the account. Use your downloads to check out a new band, a new remix, enjoy television shows, movies, mobile applications, etc.




Earn $9.90 in iTunes® or Amazon.com® downloads every monthly qualification cycle

Earn a $9.90 Sign-up Bonus good for iTunes® or Amazon.com® downloads

No minimum balance to earn rewards

Nationwide ATM fee refunds*

Free online banking and bill payment

No monthly service fee




Qualifications




To earn your rewards, just do the following transactions and activities in My Ultimate Free Tunes Checking each monthly qualification cycle:

Have at least 10 debit card purchases post and settle

Receive monthly statement electronically

If you don't qualify during a cycle, don't worry! My Ultimate Free Tunes still operates as a free checking account, and you can get right back to earning iTunes® or Amazon.com® download refunds and ATM fee refunds* the very next cycle you qualify!




Earn competitive interest on your balance that is compounded and credited on a quarterly basis. Enjoy easy access to your money with two free withdrawals per month.

Keep moving with a loan from Community Bank of Raymore! We can advise on and help finance your new purchase with low interest rates, cash or trade!