My Ultimate Free Tunes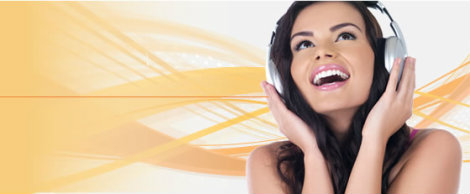 Summary

If you enjoy music and you use a debit card....you need...Ultimate Free Tunes Checking! It's a FREE checking account that offers you downloads each monthly qualification cycle. With My Ultimate Free Tunes checking you receive $9.90 iTunes® or Amazon.com® downloads* for every cycle you qualify plus a $9.90 sign-up bonus just for opening the account. Use your downloads to check out a new band, a new remix, enjoy television shows, movies, mobile applications, etc.




Earn $9.90 in iTunes® or Amazon.com® downloads every monthly qualification cycle

Earn a $9.90 Sign-up Bonus good for iTunes® or Amazon.com® downloads

No minimum balance to earn rewards

Nationwide ATM fee refunds up to $25.00 per month ($4.99 per single transaction)*

Free online banking and bill payment

No monthly service fee




Qualifications (NEW: effective October 3)**

To earn your rewards, complete the following transactions and activities each monthly qualification cycle:

Have at least 10 signature based debit card purchases with a minimum amount of at least $5.00 post and settle

Statements will be provided electronically with this account.




**The above qualifications go into effect on October 3, 2014. Qualifications in effect through October 2, 2014, include: have at least 10 debit card purchases post and settle and receive your monthly statement electronically.
Earn competitive interest on your balance that is compounded and credited on a quarterly basis. Enjoy easy access to your money with two free withdrawals per month.

Keep moving with a loan from Community Bank of Raymore! We can advise on and help finance your new purchase with low interest rates, cash or trade!